Clay Johnson
Clay Johnson attended Florida International University and graduated with a degree in English Literature. He moved from Florida to the Pacific Northwest in 1975 initially going to work for Lozier Homes as part of a foundation crew and soon became a crew foreman working in every phase of the housing industry. Clay joined the Carpenter's Union in 1977 and started working for Elling Halvorson Construction Co followed by Howard S Wright Construction Co and eventually stepped out on his own in 1982 before moving to Spokane in 1989 and starting Johnson Brothers Construction.
George Johnson
George graduated from North Florida Junior College with an AA specializing in Business and Construction Management before attending the University of Florida School of Business. George moved from Florida to the Pacific Northwest in 1987 and also joined the Carpenter's Union working primarily on the Commercial side while taking on side projects with his brother doing high end remodels and commercial tenant improvements on weekends and evenings which was the precursor to Johnson Brothers Construction Inc.
Then in 1989, George moved to Spokane and formally started Johnson Brothers Construction Inc with his brother.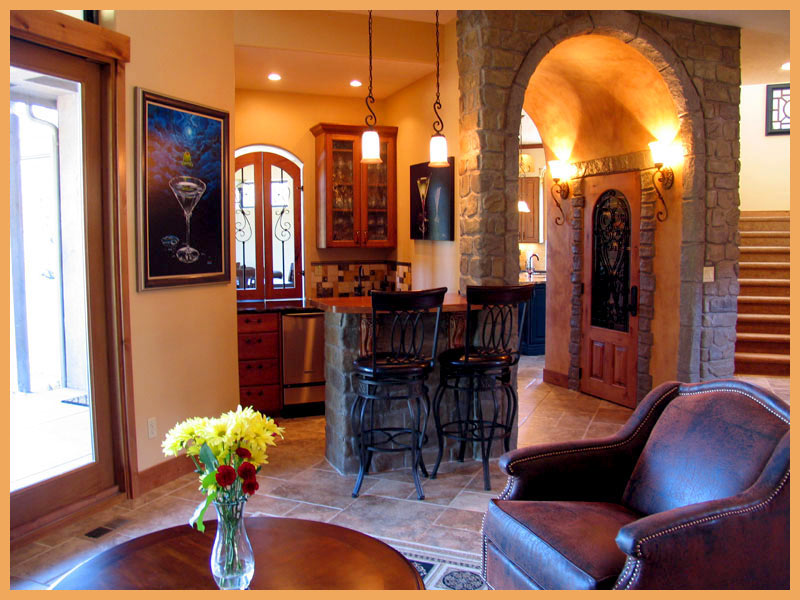 ____________________________________________
The Johnson Brothers are truly professional contractors working with their client's best interest in mind and they are used to working in professional environments. "We are also green certified builders," adds George Johnson, co-owner, "...and we specialize in geo-thermal and radiant heat systems along with other energy saving formats."
____________________________________________

Experienced - Knowledgeable - Professional

Custom Remodels - Testimonials - Sample Architectural Designs - General Specifications - About Us