Guide to building a home in the NW
Site Selection
- Whether you are purchasing a building lot or acreage we are here to help you with that. Our longtime network includes many realtors and developers who can help you find the property you are looking for. We also have experience in acreage from road building to well drilling.
Plan Selection
- We work with architects and draftsmen in the area to refine an existing plan you have or to produce a truly custom home to your specifications. We also have many stock plans we have purchased over the years that we can modify to meet your needs. This is often the hardest part of the process. We can ballpark bid any plan and help you get within your budget. It is often difficult to compare cost versus square footage and you will get prices all over the board depending on how it is figured.
Financing
- We have many contacts in the mortgage industry and it is increasing important in this economic environment to have a solid lender. We can help you get construction financing and end loans. In some instances we can provide construction financing for you. We work with several banks and are already qualified with those institutions. We also have experience with providing the necessary documents to them to get your project started.
Construction
- Our process is as easy as it gets on you. We provide complete specifications so you know what you are getting before you start. We have a network of suppliers that are experienced, professional, and are willing to help you with your choices. This part of the process should be fun as you realize your dream. We have weekly meetings on site and we keep you informed throughout the whole process.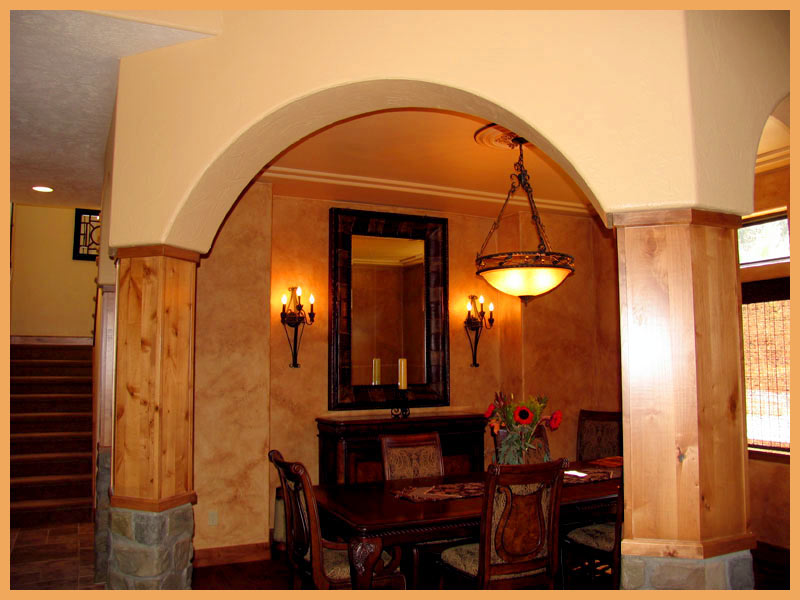 ____________________________________________
The Johnson Brothers are truly professional contractors working with their client's best interest in mind and they are used to working in professional environments. "We are also green certified builders," adds George Johnson, co-owner, "...and we specialize in geo-thermal and radiant heat systems along with other energy saving formats."
____________________________________________

Experienced - Knowledgeable - Professional

Custom Remodels - Testimonials - Sample Architectural Designs - General Specifications - About Us